The activities of socially conscious brands or campaigns define Cause Marketing. Not-for-profits seek exposure to raise awareness and contribution in support of their causes. Similarly, for-profit companies use cause marketing as a tool to brand themselves, affect customer attitudes toward the brand, and create loyalty among their target markets. Companies align themselves with issues and conversations to foster positive brand association.
Whatever the reasons, in the modern era, digital platforms showcase cause marketing to achieve organizational goals. Experts, such as a skilled marketing agency or brand design agency, can help firms execute campaigns or branding effectively. But to get the cogs turning, here are 4 examples of innovative digitally integrated cause marketing campaigns.
Homepage
Just because the website is the Grandpa of the digital sphere, doesn't mean that brands can't use them in fresh and creative ways. Take the Australian brand Thankyou, which deals in everything from bottled water to personal care products. Owned by a charitable trust with no private shareholders, Thankyou donates 100% of excess profits, after paying for organizational expenses, toward ending world poverty. You can even track where profits from every purchase end up using ID numbers printed on individual products.
Visit their website to "track your impact" and see where the funds from your purchase wind up.  Thankyou rewards actively and interactively engaged customers with warm, fuzzy feelings that their purchases go toward specific cause marketing campaigns with tangible, measurable results. Note: in this day and age, a point of resistance for many people considering charity arrives with the question: "will my contribution even make a difference?" Through their homepage, Thankyou proves that it does.
Thankyou combines sleek design, seamless UX and creative thinking to show that you don't have to reinvent the wheel to make the most from cause marketing.
Social Media
Creating meaningful social content doesn't rely on a beautiful product splash page or fancy graphics. The country's "most responsible bank", Bank Australia, uses their Instagram to hero social projects that they've participated in and raise awareness about issues they champion. The brand demonstrates they listen to their audience, as the bank invites customers to suggest where the bank's contributions toward the social good go. This creates a dialogue between Bank Australia and its followers, who can see their suggestions and money come to life as results shared on social media.
Rather than just filling their profile with images of influencers or lifestyle shots that they hope will add prestige to their brand, Bank Australia puts real stories and action into the spotlight, highlighting their social consciousness.
Dating Apps
Dating apps are useful for more than just finding "the one". The Body Shop used Tinder creatively to raise awareness about deforestation. They presented a profile for a Vietnamese monkey called Reggie in search of a mate, before sharing information about a campaign to regenerate rainforest so that Reggie and others can find romance.
In conjunction with an overarching campaign, the digital work bolstered The Body Shop's image as socially conscious. It felt genuine too, with the brand funding meters of replanted forest with money from every purchase made during the campaign.
In addition, the Body Shop focused on an animal-related issue that drew attention to their animal-free product testing. The campaign garnered a lot of positive media attention and generated real awareness for both an important issue and the brand. That's cause marketing at its best: a win-win situation.
Proprietary App
If you're really creative, skip the social media and dating apps altogether to go out and make your own. The annual mustache-growing initiative, Movember, raises awareness around men's health and money for charities related to this cause.
The organization played their digital cards right from the get-go, most notably through an app that helped take them from a local Australian charity to a worldwide movement. People use the app to share their tache progress, compare with friends, make donations and learn more about the men's health issues at the heart of Movember's work.
Best of all, the app, along with the rest of its creative identity, refreshes every year. That way, the brand ensures their tech is up to date while their wider communications always feel fresh.
The digital revolution empowers those working for a good cause towards reaching and engaging audiences. It has raised more and more money for deserving initiatives, and that can only be a positive thing.
In the current digital landscape, the possibilities are infinite. So, imagine how big your brand and your cause could go, with a clever app or a little creativity online…
Author Bio: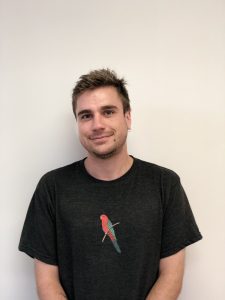 Today's guest post brought to you by Henry Richards is the senior copywriter and content specialist at uberbrand, a branding agency in Australia. With fluid style and witty turns of phrase, he demonstrated an intuitive understanding of the power of language which helps him nail TOV in copywriting. Written words are his second love, after Jasmine from Aladdin.
Need marketing help to support business growth?
We welcome the opportunity to show you how we can make your marketing SIZZLE with our data-driven, results-oriented marketing strategies.  Sign up for our FREE newsletter, get our FREE guide to creating an awesome website, or contact us for more information on hiring us.
Hausman and Associates, the publisher of MKT Maven, is a full-service marketing agency operating at the intersection of marketing and digital media. Check out our full range of services.