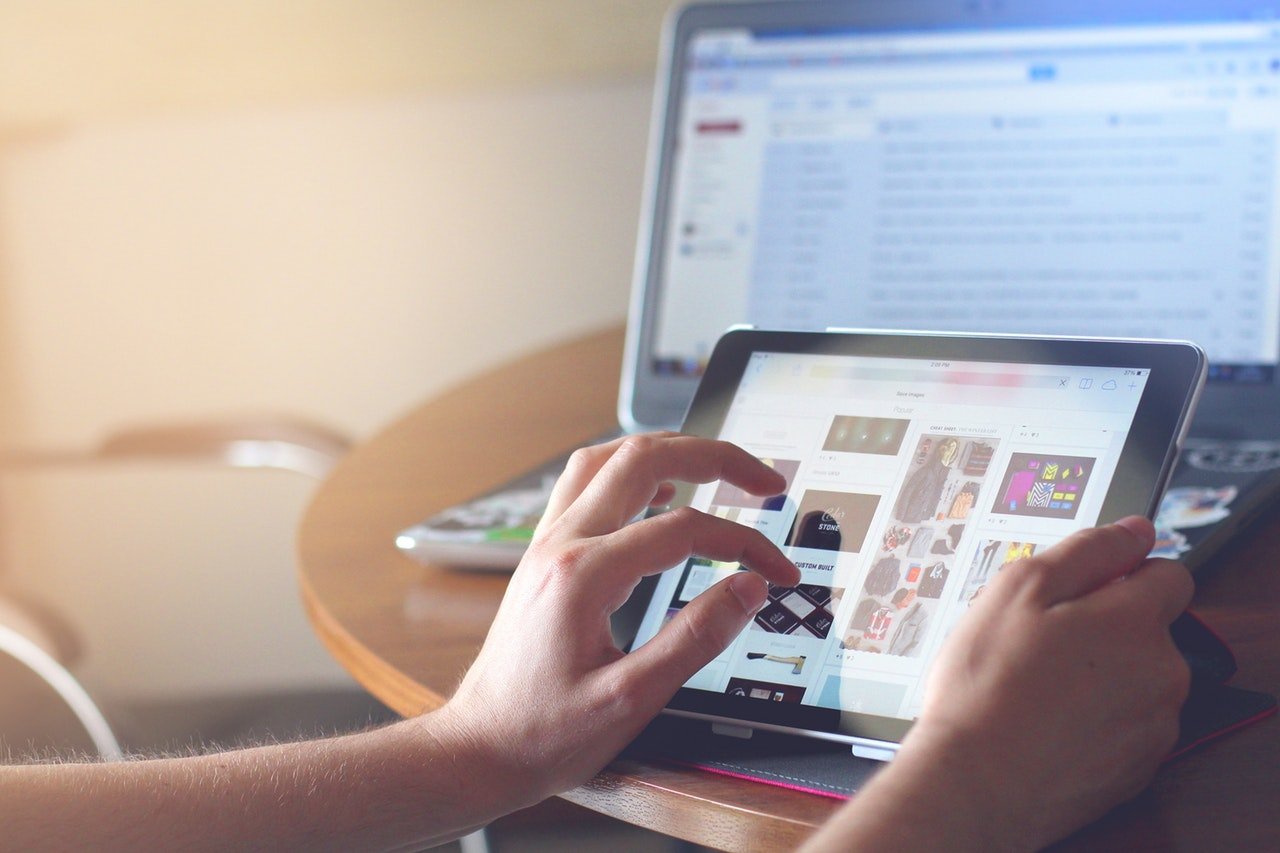 There was a time when starting an e-Commerce store demanded a lot of time and resources because websites required hard coding. Nowadays, anyone with an idea, a laptop, and a supply chain can get their own business online in a few hours, if not minutes by starting an e-commerce business.
Being successful in that business is another thing, but if you think starting an eCommerce business in 2020 is difficult, we're here to tell you that isn't the case if you start out knowing how to plan and implement a strategy for success. Hence, starting a business still involves some basic steps that need to take, and mistakes to avoid, to ensure you position your startup for success. Here are the 4 steps you must take to start your own eCommerce business and set it up for success.
4 steps for starting an e-commerce business:
Decide on your niche and business model
Obtain a business/ domain name
Create a logo and style guide
Choose a sales platform
If you need help with the semi-technical aspects involved in purchasing a domain name then creating an e-commerce website, I've written a handy guide that steps you through the process of crafting a website using tons of screenshots that guide you easily through the process.
1. Decide your niche and model
This is actually the toughest, yet most important part involves when starting an e-Commerce business. It can be tough because there are so many options for product niches as well as business models you might choose. For instance, you could try your shot at a well-established niche with lots of demand, but a lot of competition. Or you could go for a smaller niche with much less competition.
The key to success is solving a consumer problem since consumers buy solutions, not products. Further, you need a hook; something you provide that isn't available from other providers. When Zappos started selling shoes online, their hook was offering free returns, even paying for shipping both ways to remove any risk from buying shoes online. And, we know what happened to them. Hence, the most critical step in choosing a niche is to you want to first gauge consumer interest.
As to your business model, you similarly have options. You might sell products on your own website, where you keep all the profits, or you can sell through eBay or another platform that gives you broader access to consumers but means you share profits with the platform.
You can also choose between different stocking methods. One popular option is to go with dropshipping, which involves selling products with the supplier sending orders directly to your customers. All you need are pictures, a website, and a way to process payments. You save money by not incurring shipping, stocking, and storage costs. Other options include selling private label products or sell products you produce. An increasingly popular option involves buying products from China in bulk, then selling them at a markup in your own online store or through a sales platform.
One of the ways to discover sales options involves using a keyword tool like Google's Keyword Planner and they're Trends tool. You should also run a search for keywords discovered to see how many competitors show up. You can then further analyze your competition by using a tool like SimilarWeb, for instance.
Once you've found a niche where you feel you have a fighting chance to succeed, start investigating business elements contributing to success, like margins and logistics. You may even decide that something like Amazon FBA is a better option.
2. Get a business and domain name
Now, it's time for you to officialize your business and give it a name. You also much purchase a domain name that reflects your business. Registering a domain name is extremely simple and takes only a few minutes. It's also very cheap.
You register a domain name with companies like Namecheap for under $10 and GoDaddy, although the cost depends on the perspective value of the name, with .coms costing more than .nets, for instance. You also pay more to register the domain for multiple years, although you gain some traction with Google and show up better in search if you pay for multiple years upfront. You'll find tons of coupon codes floating around, so you might purchase your domain for even less money if you take the time to look.
Note, that only one person/company can use each domain name, so be prepared with several options to ensure you find one available. Then buy all the variants, so you own the .com, .org, .net, etc. The last thing you want is to spend time and money building a site only to have someone siphon off some of your traffic when users enter the wrong variant and get a competitor. All the variants must point to your primary domain.
Registering your business name involves processes that vary by geographic location, so check your local laws.
3. Choose a logo and color scheme
Before you start building a website, you need to start building a brand image, and that starts with your logo and color scheme, as well as other branding elements such as packaging, labeling, and typography. You want a logo that works with your industry first and foremost, and something that looks good regardless of the format, including in black and white.
If you're just getting started and have a limited budget, know that you don't have to spend hundreds on a professional designer. There are plenty of easy to use tools on the market that allow you to create a great logo in minutes.
If you don't know where to start, don't miss this "7 Most Amazing Online Logo Makers" piece from Website Builder Ninja. It runs down some of the best tools on the market, and what makes them such a great option. They also review the quality of the finished logo as well as the picture libraries, customization options, and value for money.
4. Choose a platform
If you're feeling courageous and you have some sort of web coding foundation, you can always build your website on a platform like Magento. These platforms allow you to build your website on your own servers and offer more control. This also means that you are responsible for your hosting and security.
CMS (or content management systems) like WordPress, which underpins this site and most other sites on the web, remove any necessity to learn to code. Plugins help increase functionality, including adding drag-and-drop capability to your website design.
An important plugin needed for starting an e-Commerce business set up shopping carts, allow product displays, and integrate payment methods. A great option is WooCommerce.
Conclusion
Now that you have everything in place, you're ready to start advertising your business and getting customers. The only way to get better in this business is to learn, and not be afraid to fall flat on your face from time to time, so don't hesitate to make the jump.
We offer a host of other posts on this site to help you master aspects of digital marketing necessary for achieving success with your e-commerce business including:
Advertising on digital platforms
Creating engagement in social media
Customer service options online
and many other aspects of digital marketing success
Need marketing help to support business growth?
We welcome the opportunity to show you how we can make your marketing SIZZLE with our data-driven, results-oriented marketing strategies.  Sign up for our FREE newsletter, get the 1st chapter of our book on digital marketing analytics – FREE, or contact us for more information on hiring us.
Hausman and Associates, the publisher of MKT Maven, is a full-service marketing agency operating at the intersection of marketing and digital media. Check out our full range of services.