If you find yourself wishing you could start a business, today might be the day when you take those first steps toward being your own boss. You could have an amazing business idea and the skills to make some money off of it. That doesn't mean you know everything you need about setting up a company. In fact, as you can see below, most folks who think of starting a business fail, and those failures fall into certain categories. Today, we share 3 tips for starting a business to avoid becoming another statistic.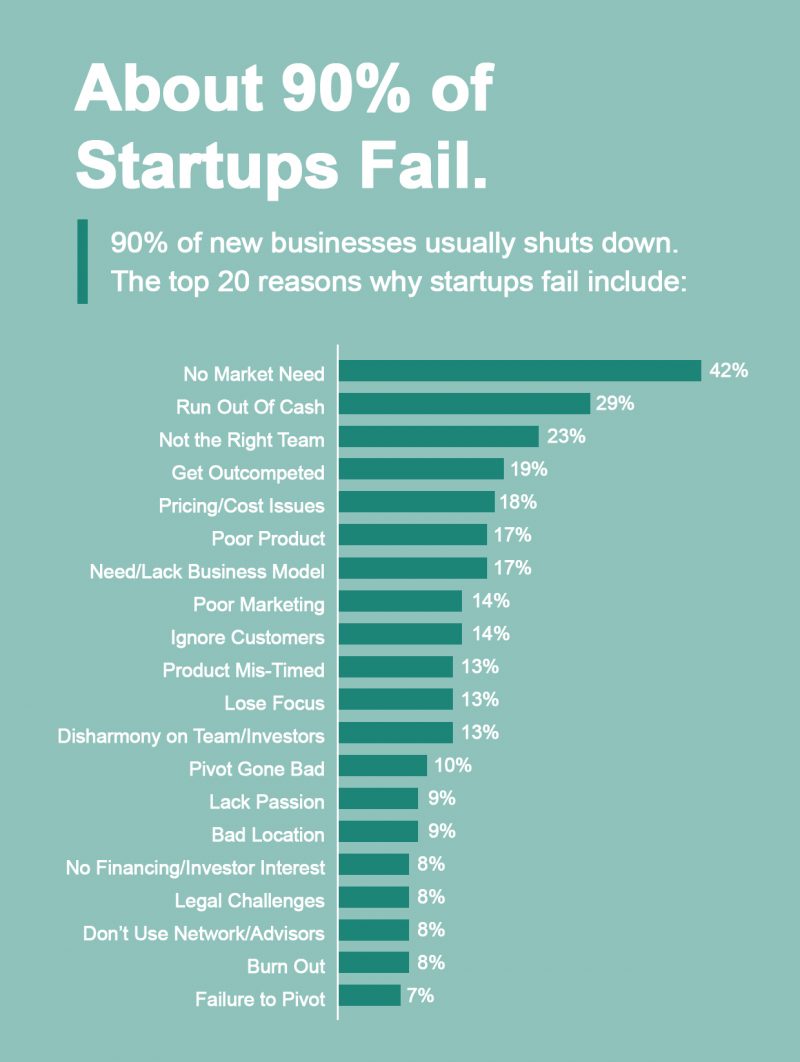 Starting a business is a complicated process, but you don't have to find it overwhelming. In fact, you can make it easier for yourself by focusing on a few particular tips. They might not even involve as much time or effort as you think. If you're about to take the plunge into entrepreneurship, they're worth diving into.
Tips for starting a business: 3 low-effort picks
Pick the right structure
You need to decide on a legal structure when you're registering your business. You have several options to choose from including LLC, LLP, sole proprietorship, and corporation. Each of these offers a set of pros and cons, so it's worth taking the time to compare them. Because your legal structure impacts everything from taxes to liability, think carefully before jumping in with both feet.
Figuring this out can be relatively complicated, though. An LLM fine-tuning consultant can help you with this if you're feeling a little overwhelmed by it. There's no one business structure that's right for every business situation, and costs vary based on how you decide to organize your business. The structure also impacts your ability to gain financial backing. A consultant can even help you with your business registration and other areas that vary country by country and, even, state by state. If you want to make the process go more smoothly, it's worth working with them or a similar professional.
Get helpful business tools
You need quite a few tools to run your business. While some of these can depend on what kind of company you run and the industry in which you operate, others are relatively common no matter the industry. A few common tools you'll need are:
accounting software that not only helps at tax time but helps you collect necessary information for planning
project management software
HR software for hiring and paying employees
marketing tools to help with things like content creation, automation, analytics, and CRM (customer relationship management)
Rather than purchase tools and hire personnel trained in operating the tools effectively, some businesses hire a firm to handle these common tasks. This is called outsourcing and it's especially useful when starting a business because you might not need full-time help in each of these areas. Hiring a third-party provider also distributes the cost of these tools, which can really add up, across their clients rather than forcing your new business to incur all the cost.
It's worth getting these tools or a third-party provider set up as early as you can. Though they'll take an investment, it'll be worth it in the long run. You can run your business much more productively, and you can make sure it all goes smoothly. To say you'll be in a better position with them would be a bit of an understatement.
Buy insurance
Even if you're starting a home-based business, you need to get business insurance. It's mandatory almost everywhere and there's no way of getting around it. Exactly what kind of business insurance you get depends on the kind of company you run. You'll have a few of them to choose from.
Liability insurance is the most popular, but there's also business interruption insurance, product liability insurance, and more. Spend some time considering your options. While this will be an ongoing cost, comparing insurance providers helps you find the best deal for your needs.
Tips for starting a business: wrapping up
The thought of starting a business could excite you for multiple reasons. You would've already spent some time coming up with a solid idea and business plan. That doesn't mean you've thought of everything, however.
You'll need to make sure you have everything covered, which could take a little more time. That doesn't mean they all have to take a lot of effort. By putting a bit of work in, you shouldn't have anything to worry about.
Need marketing help to support business growth?
We welcome the opportunity to show you how we can make your marketing SIZZLE with our data-driven, results-oriented marketing strategies.  Sign up for our FREE newsletter, get our FREE guide to creating an awesome website, or contact us for more information on hiring us.
Hausman and Associates, the publisher of MKT Maven, is a full-service marketing agency operating at the intersection of marketing and digital media. Check out our full range of services.