Connecting with your customers and prospective customers is crucial if you want to build a successful business. If you can't engage with your target audience by delivering superior products that meet or exceed customer expectations, you won't grab their attention, secure their interest, prompt a decision, or convert to sales that support your business. These key elements of the sales funnel are vital when it comes to acquiring new customers and the ability to connect with your customers is the force driving sales.
Typically, much of a company's marketing activity and budget focuses on customer acquisition. However, this thought process ignores the importance of keeping existing customers happy and increasing their value by encouraging both retention and increased average order size. The entire shift in marketing thought (although not always in marketing practice) toward relationship marketing recognizes that existing customers are 5X more valuable to a firm than new customers required to replace them if you don't meet their expectations.
When you've already done the hard work of turning a prospect into a bona fide customer, don't let them go! Instead, find innovative ways to maintain engagement and turn them from a customer into a brand ambassador. To learn how to retain your customer base, take a look at these proven ways to connect with your customers:
1. Be accessible
No matter what type of business you own or what your marketplace looks like, your customers must have access to your brand if they're going to connect with you. While there are various channels to deliver customer support, ubiquitous customer support alone isn't enough to highlight your accessibility. Instead, putting faces to your brand and being available face-to-face is essential.
Although brick and mortar businesses interact with customers on a face-to-face basis every day, this isn't true for pure-play enterprises that only have an online presence. That's why it's so important to make the most of the opportunities to promote your brand at offline events, trade shows, and exhibitions.
Both offline and online businesses can make substantial gains by increasing brand awareness with face-to-face interaction, so don't miss out on the chance to really engage with your customers. Every industry hosts a number of events every year, so do your research and attend the ones that are most relevant to your business, products, services, and target audience.
Remember – being present isn't enough to really generate results. Instead, you need to deliver an unforgettable brand experience that impresses your target markets and reminds your customers why you should be their first-choice brand. Take a look at the ultimate guide for custom pop up tents if you want to see how businesses use branded promotions to prompt customer engagement. Alternatively, consider how inflatable arches, displays, and games can catch the eye of customers and stand out from the crowd.
But, don't just host events and create eye-catching displays. Your people are the ultimate face-to-face tool, so hire and train employees to engage your customers not just stock your stores and handle your cash registers. Some stores are great at hiring folks who build personal connections with customers. For instance, I shop Chico's and get great service by employees who help in the store and even send thank you cards after purchase.
With so many ways to make your business more accessible to your customer base, increasing engagement needn't be as difficult as you think.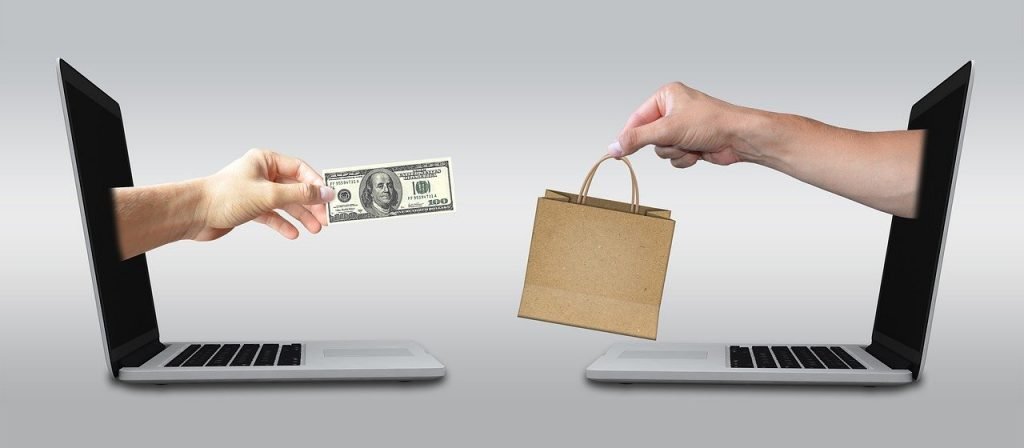 2. Personalize your marketing
The concept of personalized marketing has grown in recent years and it's now more tailored than ever before. As artificial intelligence (AI) continues advancing in sophistication and access, data mining delivers highly accurate information that firms use to create successful marketing campaigns and content tailor-made for specific audiences.
When your customers make a purchase, you have an opportunity to increase their order value and improve your profitability at the same time by making additional purchase suggestions that fit existing needs or supplement prior purchases. For instance, grocery shopping online is prevalent now and will likely continue to grow in popularity. However, most shoppers don't use a grocery list or, if they do, they supplement that list with items that pique their interest. Again, AI that suggests purchases from commonly purchased items or items bought in prior shopping visits not only increases profits but improves customer satisfaction with the experience.
Although personalized marketing works well when it's used for customer acquisition, it has an even greater impact when it's utilized in order to increase the value of existing customers. The more a user engages with your brand, the more you learn about them. This data forms the basis of personalized marketing content designed specifically for a customer based on prior interactions with the brand. As a result, the more engagement you create, the more accurate and relevant to your marketing content.
Fortunately, today's personalized marketing isn't restricted to big businesses with substantial marketing budgets. In fact, the use of advanced software and digital tools means any company can personalize and automate their marketing, even on a relatively small budget.
3. Give customers the content they want and need
Before you plan any marketing activity, it's essential to do your due diligence. Learning more about your customers and your target audience provides the data you need to create content that attracts, impresses, and inspires both customers and prospects. Too many businesses move straight into designing a marketing campaign without undertaking comprehensive research. Unfortunately, this is a costly mistake and one that can lead to disappointing results and wasted resources.
The more research you do, the more information you gain about your customers. Following this, you simply need to use the data you've obtained to influence your campaign strategy. Knowing what your target audience wants and needs means you're able to provide for content that motivates purchase.
Not all customers buy products for the same reasons, for instance. We talk about "hot buttons" that include factors considered most important in decision-making for a customer. When buying a car, some customers' the hot button might be price, for others, it might be a warranty, and others might consider styling most important. Your content must match these hot button issues, focusing on the hot button for a particular customer group rather than trying to be all things to all people.
For example, HubSpot reports that the majority of consumers want to see more video content from brands they like. With the popularity of online videos increasing across every demographic, you can connect with your customers by providing content in their preferred format.
Similarly, releasing content on appropriate platforms provides the opportunity to push your results even further. If your existing customer base is far more active on Facebook than Snapchat, for example, you know exactly where to focus the bulk of your social media activity.
Detailed research should form the basis of every business decision you make, including any choices you make about your marketing activity. When you rely on verified data to inform your decision-making process, you take the guesswork out of your campaigns and connecting with your customers instead.
Boost Engagement the Easy Way
With so many online and offline tools to promote your brand, increasing engagement doesn't need to come at a high cost. In fact, businesses of any size can successfully connect with their customers, no matter what their budget is. By using a mix of tools and concepts to create meaningful brand-to-customer connections, you can successfully increase engagement and, subsequently, boost your revenue and profits too.
Need marketing help to plan your business strategy?
We welcome the opportunity to show you how we can make your marketing SIZZLE with our data-driven, results-oriented marketing strategies. Sign up for our FREE newsletter, get the 1st chapter of our book on digital marketing analytics – FREE, or contact us for more information on hiring us.
Hausman and Associates, the publisher of MKT Maven, is a full-service marketing agency operating at the intersection of marketing and digital media. Check out our full range of services.