Good customer service is the cornerstone of a successful business. It doesn't matter how good your marketing is or how great your product or service works. Without good customer service, your business won't thrive. Unfortunately, it is very easy to commit costly mistakes when it comes to customer service. There are a lot of common mistakes business owners make concerning customer service.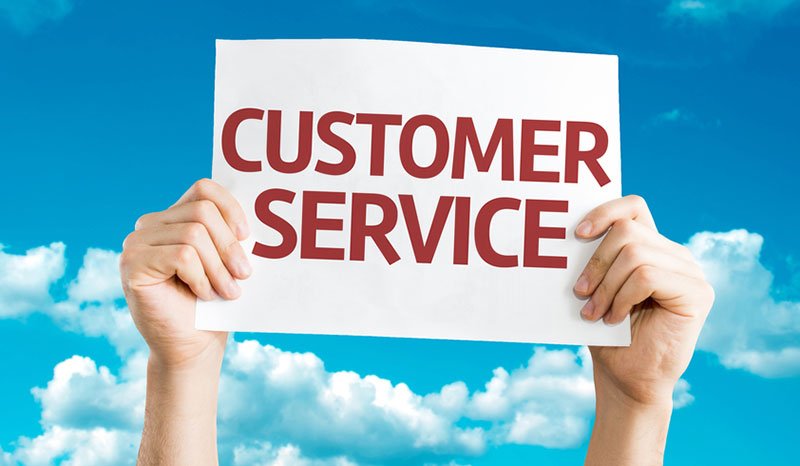 If you're committed to providing exceptional customer service, then avoiding these common mistakes is essential. When you avoid these mistakes, you can provide excellent customer service to keep your customers coming back for more. In this article, we'll explore the most common customer service mistakes you make and how to avoid them so your business can grow.
Customer service mistakes to avoid
Customer service mistakes were always costly, but in the digital age, poor customer service has a foghorn to amplify problems. And, the effect of customer complaints seems to spread like a fungus. When a customer sees a complaint about a customer service mistake online, there's a tendency to pile on with the user's own set of complaints. Something that wasn't a big problem suddenly becomes one when a user reads the accounts of other disgruntled customers. Engagement with the original complaint takes it to new audiences online, with the potential to go viral. Poor customer service can have serious consequences for businesses. It can lead to negative reviews, lost business, and damage to a company's reputation. In addition, poor customer communication can erode customer trust and confidence, making it more challenging to retain customers over the long term.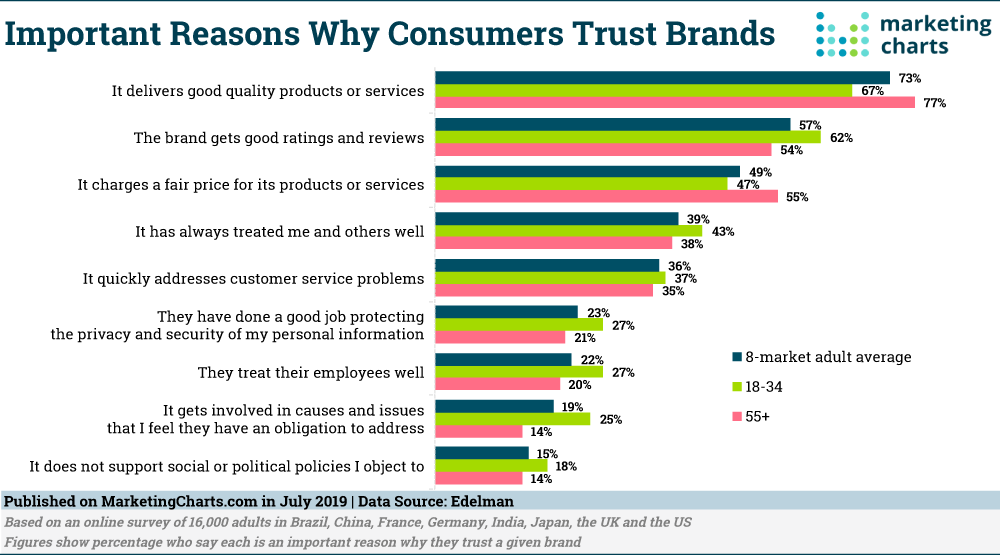 Fixing a customer service mistake after the fact is very hard. Nothing posted on social media ever truly disappears. Trying to eliminate the negative comment can easily backfire by calling even more attention to the mistake.
Hence, the solution to customer service mistakes is to avoid making them in the first place, Of course, that's easier said than done. That's why I wrote this piece on the top customer service mistakes made by companies and how to avoid them.
1 – Too many shipping mistakes
If you have a business that sells things online or you need to supply your products to a local store, shipping is the pillar of good customer service.
Stockouts (when a retailer runs out of a preferred brand) may mean customers switch to a competitor's product or, if your business is the retailer, that customers decide to shop at another store that does a better job of stocking their preferred brands. If they like the competing product as well or better than yours, there goes all your potential revenue from that customer. With a good logistics provider and relationships with your supply chain partners, you can head off potential problems before they result in a stockout. For instance, you might plan ahead of bad weather to increase inventory knowing that shipping delays are likely. Building strong relationships with your supply chain partners means you are aware of potential problems in time to order from alternate suppliers.
Late deliveries lead to frustrated customers. If you think about it, even if they don't need a product by a specific date, late deliveries mean you didn't keep the promise you made to your customers. They, then, begin to wonder what other promises you aren't keeping. Eventually, your customers will choose another provider. Sometimes, delays are inevitable. In case of delay, the earlier you send notification of the delay, the less damage it causes. Don't try to hide your delivery mistakes thinking that you're only calling attention to your failures.
Damaged, inaccurate, and lost packages also cause problems with customers. Many of these problems are caused by not implementing the right systems. For instance, when taking the order, check the address provided against a database of valid addresses so you can correct entries made incorrectly. Packing mistakes are avoidable by implementing end-to-end software that estimates the weight of finished packages and compares that to packages sent for pickup by logistics providers. The same software puts together a picking chart to make it easy for your pickers to efficiently and accurately add products to a customer's order. You can add a module that determines the proper packaging options including the size of the box and packing materials needed to reduce damage during shipping.
One way around the problem of shipping mistakes is to use a local courier instead of a big-name provider. Every area has a local courier service that will give you much better customer service. For instance, if you are in California, then look into www.californiacourierservices.com.
2 – Poor communication
Poor communication is another common customer service mistake leading to frustration and dissatisfaction. Studies show 80% of customers want customer service that's fast, knowledgeable, and convenient. Using chatbots that offer 24/7 customer support may offer two of the three but it's the third (knowledge) that might offer most problems for customers when not adequately trained. As more companies employ chatbots as their first line of communication in case customers need service, the chances for poor communication become even more prominent than when customers complained about companies outsourcing customer service to India and other foreign countries.
Websites that don't offer a great customer experience represent poor communication by confusing visitors or offering conflicting information. Instead, companies must create a website that's easy to navigate, updated constantly, and contains answers to common questions asked by visitors.
To create better communication, companies need to constantly update their information to address problems. For instance, I was looking for a video on assembling a piece of equipment. The video I found on the company website was created using a different version of the equipment and little corresponded to the product the company currently sold. ​​​​
Offering a variety of communication channels, such as phone, email, and chat can help customers reach out most conveniently. Responding completely and quickly makes a big difference when it comes to lessening the impact of failures. Tell customers you apologize, what you plan to do to fix the problem, and follow through on fixes help alleviate any problems going forward. Letting customers know when they can expect a response can help to manage their expectations and reduce frustration.
3 – Poor training
Inadequate training for customer service representatives can have significant repercussions for businesses. Customers rely on businesses to provide accurate and helpful information about products or services. Employees need to gain the knowledge to do so to maintain customer trust and confidence. Poorly trained employees may become frustrated or overwhelmed, leading to burnout and high turnover rates. To prevent such outcomes, businesses must invest in comprehensive training programs that equip their employees with the necessary skills to provide excellent customer service.
Providing employees with comprehensive training programs can help ensure they have the knowledge and skills to provide excellent customer service. Employees with regular feedback and coaching can help them improve their skills and avoid common customer service mistakes. Also, training isn't a one-time activity but an ongoing function to keep customers happy.
Conclusion
Customer service mistakes are costly for your business and brand. In today's post, we discussed the top three factors contributing to this failure and ways you can avoid making mistakes in the first place. Good luck.
Need marketing help to support business growth?
We welcome the opportunity to show you how we can make your marketing SIZZLE with our data-driven, results-oriented marketing strategies.  Sign up for our FREE newsletter, get our FREE guide to creating an awesome website, or contact us for more information on hiring us.
Hausman and Associates, the publisher of MKT Maven, is a full-service marketing agency operating at the intersection of marketing and digital media. Check out our full range of services.