Content marketing is one of the most exciting ways to grow your business. It's also a field that many small business owners find difficult to navigate, both in terms of planning and execution. You need to get it right in order for your content to drive customer acquisition and engagement while also generating leads and increasing revenue as well. Making content marketing mistakes, in contrast, can hurt your brand and reduce your profits. As you can see in the graphic below, content marketing delivers results when done right.
What is content marketing?
Content marketing is the process of creating and sharing valuable, engaging content with your target market. It's typically done in order to attract new customers, grow revenue, and increase brand awareness. Content marketing is implemented through the creation of blog posts and infographics, videos (such as educational webinars), podcasts, email newsletters, social media posts, and more. You may also hear this referred to as inbound marketing or "push" marketing.
Content marketing is effective because it helps you build trust and credibility with your target market, while also providing them with valuable information that they can use to make purchase decisions. In addition, when you create content that's educational in nature, people will naturally share it with their friends and colleagues to amplify your original message. When done well, this amplification process helps generate leads for your business through social media shares and links back to your website.
Why invest in content marketing?
Builds trust. Content marketing helps you build trust with your market. When they see you offer valuable information to share, they begin to rely on you as a resource for making decisions. Content marketing leads community members back to your website or social media profiles where they have the opportunity to convert into leads by signing up for more information or purchasing products from you.
Builds relationships with your market. The more you share valuable content, the more likely your community sees you as a resource they can trust and rely on for information that helps them make decisions in their lives. These relationships look like authentic relationships that not only build trust but loyalty.
Builds credibility, When you share content that is relevant and valuable to your audience, they see you as an expert in your field. Consumers are more likely to buy based on credible information.
Your content reflects the value of your company and its products. When people see that you care about them and support their values, they're more likely to do business with you, as you can see below.

Image courtesy of Customer Insight Group

Generates leads. By sharing relevant content that represents value for your audience, you can attract new prospects who may need your services and products.
Attract influencers. When you share content from other experts in your field as well as content created by influencers, you bring your brand to their attention and might encourage them to share. When influencers with a large following share one of your posts on their page, more users see your brand, which can lead to even more people following your pages and buying from you!
Provides a reason to engage. Some of the most valuable content on your page reflects engagement including comments and questions from customers who are interested in what you have to say. This gives you an opportunity to stay top-of-mind with potential leads, while also helping them get more value out of their experience with your brand!
Establishing an online community. When customers are interested in what you have to say, they may start following other people who post similar content on their pages as well, Which can lead to new relationships and opportunities for collaboration.
Gives you an outlet for creativity and fun.  When you post memes and GIFs, there are plenty of opportunities for creativity that attracts new followers and creates engagement!
19 content marketing mistakes
Here are 19 common content marketing mistakes that companies make. Are you making any of them? If so, fix these mistakes before you move forward.
1. No blog
A blog is likely one of the first things to come to mind when you think about content marketing. A blog helps establish your company as an authority in its industry, generates leads, and increases sales. A blog is also a great way for companies to build a community around their brands. You can create engaging posts that encourage users to subscribe for more information or buy something from your site.
If done right, blogs attract new prospects by improving your SEO (search engine optimization). By improving your rank in searches related to your brand, you drive more visitors to your website (as you can see below) providing more opportunities to support your marketing efforts.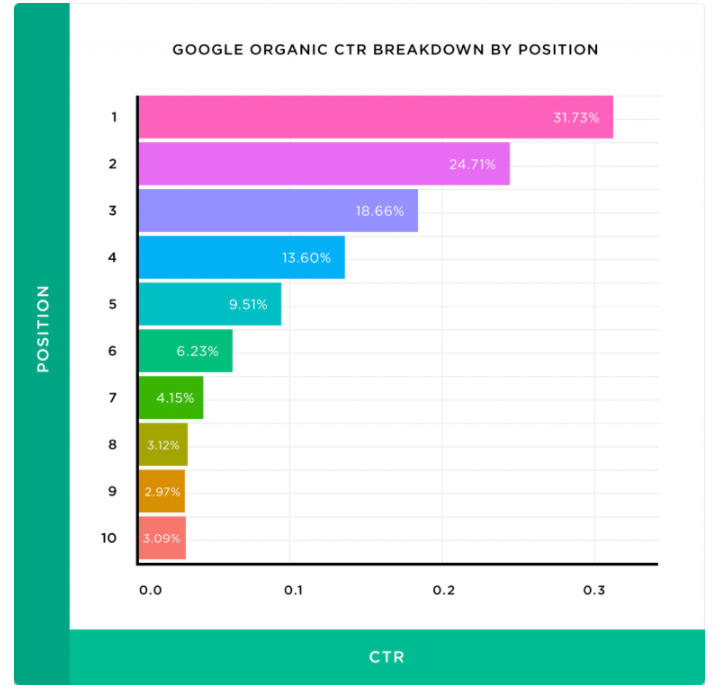 2. No buyer persona
A buyer persona is a representation of a typical customer based on market research and real data about your existing customers. Without a clear vision of these personas, their likes, their preferred product, their problems, and more, you can't craft a strategy to convert them. Without a buyer persona, you're wasting time and money on marketing efforts that don't reach the right people with a message that motivates them. Additionally, without buyer personas, you may be missing out on potential customers who could benefit from your product or service. I provide a template for building a persona below. Modify this template to fit your market and collect data to flesh out the persona (don't guess).
3. Disconnect between the product and the content
One of the biggest content marketing mistakes is to think that content marketing is an end in itself. It's not; it's merely a means to an end, and you should always focus on creating content to achieve your goals. In other words, don't get caught up in the excitement of writing blog posts or creating white papers and forget about your ultimate goal: generating leads for your company, improving sales, and increasing engagement among its users.
Create content that suits visitors and helps move them toward your goals. For instance, create content that explains why your product solves a problem and how your solution is better than those offered by competitors. Identify where a visitor comes from to offer the right content for them. This means offering products that fit their search query and where they are in the buying process.
4. Insufficient or old content
Consistency is the name of the game in content marketing, regardless of your channel or type of content. You need a content marketing calendar to ensure you publish fresh content on a regular basis, based on the norms of a particular platform (see more about this scheduling below). Also, you need to regularly update your content, eliminating older content that no longer represents today's realities.
In addition to a content calendar, use a marketing automation tool such as Buffer or Hootsuite to make your life easier. These tools allow you to schedule posts at optimal times and easily respond to comments to increase engagement on social media.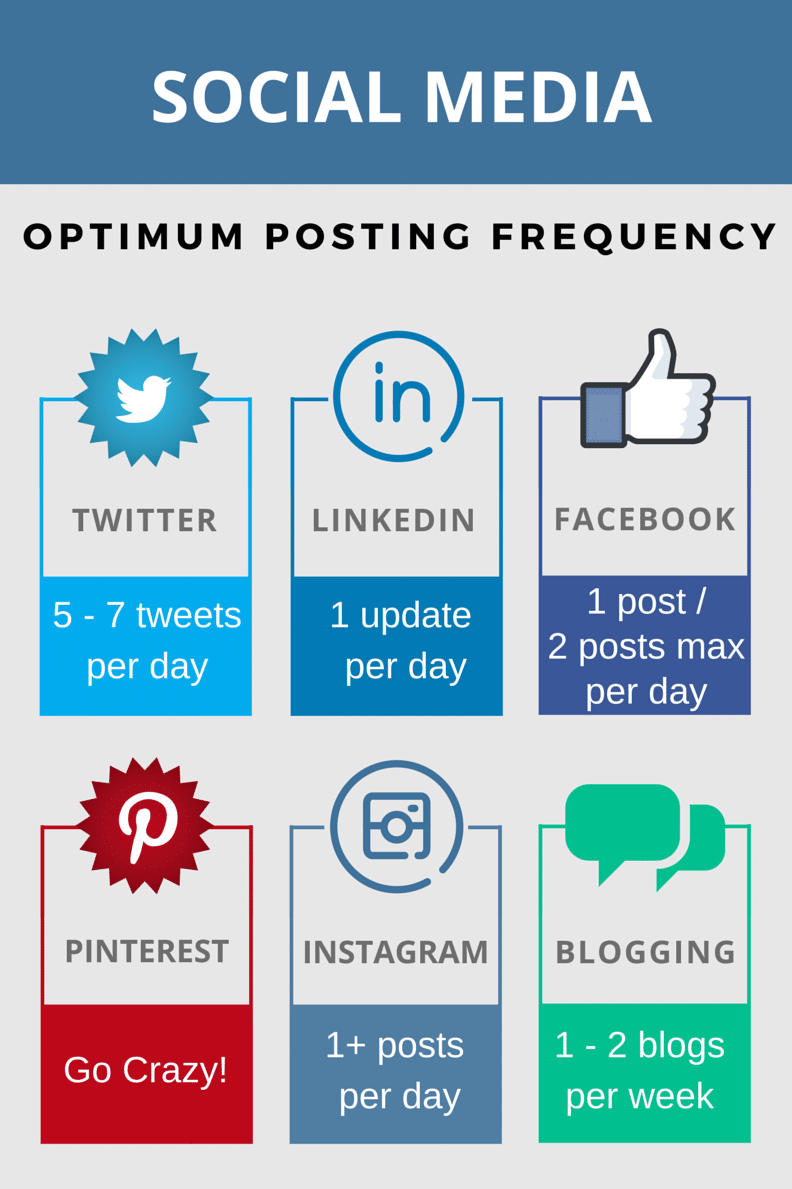 5. Poor research
You should do thorough research on the topic you want to write for your guest or blog articles and use hyperlinks to share citations to those resources. Not only do these outbound links support SEO, but they also encourage others in your industry to link to your content or share your content with their community.
6. Too much jargon
There's a fine line between using plain language and being unclear. For example, you might describe yourself as a "content marketing expert," but that doesn't make sense when you speak directly to the reader. Try something more straightforward like "a content marketer."
If you want your readers to understand what you're saying, avoid jargon and technical terms in favor of simpler language that everyone can understand. Avoid using too many adverbs or adjectives; just say what needs saying instead of adding flowery descriptions for every noun in sight. It may seem counterintuitive at first glance because these words often sound so good together, but trust me: they'll make people stop reading right away!
Also, don't shy away from using contractions out loud! They add emphasis without sounding stilted or formalized, plus they make sentences sound less formal (which is always good).
7. Poor headlines
Headlines are a critical component of any content marketing strategy. They're the first thing people see when they land on your site, and they can make or break your entire campaign. Use short, snappy headlines and highlight the value to encourage visitors to go beyond the headline. The ideal headline is unique, includes your keywords (for SEO), and evokes an emotional response. Here are more tips for writing great headlines.
8. Not Understanding your Audience's Intent
Not understanding your audience's intent is one of the most common content marketing mistakes out there. If you don't understand what your audience wants, how can you create content that helps them achieve it?
A good way to start unpacking this concept is by asking yourself these questions:
What do I want my audience to achieve? (e.g., get more leads, increase sales)
Where are they in their buying cycle? (e.g., from awareness through consideration)
How do they consume information on a daily basis? Do they prefer email newsletters over social media posts or vice versa? Do they prefer reading text-based blog posts over video tutorials etc?
9. Creating boring long-form content
Long-form content (ie. blogs) is a great tool but not everyone wants to read a lot. Sometimes a visitor just wants a specific piece of information or to get a simple question answered. Making your content snackable with headings and subheadings, a table of contents, and infographics allow visitors to get what they want without wading through a thesis. Writing as if you're speaking to an individual makes your content more lively and helps you avoid sounding stilted.
Use keywords in your copy, use Include tags on images, and add metadata like title and description when possible.
10. No calls to action
A call to action (CTA) is a button or link that readers select to take action. Make sure your content contains a CTA and that it's easy to find, Don't bury it deep in an article Make sure there isn't any other text between the CTA and where people might land after clicking it. Experiment with different placements for your CTA, using buttons versus links, using design elements like color and fonts to help your CTA stand out, and that actual call is used to find the optimal combination.
It's also important that you make sure all CTAs are clear and actionable, driving the visitor to the expected content. Make sure each CTA is placed in the right spot within its article portion, Not just at the bottom but also somewhere else on the screen where users see it easily and remember where they saw it when they come back later (and hopefully again).
11. Targeting too broadly for keywords and topics
This content marketing mistake is a big one — not choosing keywords effectively. New marketers get excited about writing content and don't do their homework first. Find popular keywords related to your brand; ones with a good amount of search traffic and less competition (use Google's Keyword Planner for this information). Find trending topics and write your content to take advantage of these trends.
Your site should focus on several keywords and topics closely related to your brand. Then, ensure your content focuses on some aspect of this topic rather than flitting from one topic to the next. Also, a few general posts are fine but ensure you provide some posts that contain a lot of meat.
12. Sending e-mails without optimizing for mobile devices
One of the biggest content marketing mistakes that companies make is sending e-mails without optimizing for mobile devices. Mobile devices are more important than ever (46% of emails are opened on a mobile device), and this means your content should be mobile-friendly. You do this by using a responsive website or app design, making sure your site and app load quickly on all types of mobile devices, and optimizing text size so people reading from their phones don't have to squint too much at tiny fonts and images. Move hyperlinks far enough apart to avoid accidental clicks. Ensure you check email messages on a mobile device prior to sending.
13. Not Using A/B Testing
A/B testing is a great way to determine what works and doesn't work. It's also an effective way to increase engagement, conversions, and sales. All of which can help you grow your business.
Here are some examples of ways you could use A/B testing for content marketing:
Test different headlines for your emails
Compare CTAs across landing pages (e.g., a button or link)
Compare offer types (e.g., free trial vs paid account)
14. Not learning from your data
If a piece of content is working well, don't be afraid to reuse it or create fresh content that builds on what's working. Don't just repurpose your best performers in one form or medium and then move on with other forms and media types. Instead take advantage of the fact that different audiences respond differently to different types of content.
Take the example of an article from our blog post: "PWA for eCommerce: How are PWA Useful to eCommerce Platforms?" We created this piece because there was already demand for infographics about marketing, social media optimization, and conversion rate optimization (CRO) optimization strategies around SaaS products like ours—and we wanted readers who were interested in those topics but not necessarily experts themselves! So instead of writing another lengthy article on how you can use infographics effectively (which might not even work), why not repurpose this one by creating a video?
15. Ignoring micro-conversions (also called intermediate goals)
Micro-conversions are defined as actions that convert into sales down the road, such as:
Garnering more visitors, reducing bounce rate, increasing time on site, etc.
Adding a user to a list of contacts or sending them an email with product information.
Signing up a user for a free trial of your product
Convincing a visitor to create a login
Below, you can see the conversion funnel showing how a sale builds over time. Visitors might not jump straight to conversion, especially if they aren't aware of your brand. Focus on creating content for each stage of this funnel and celebrate your micro-conversions the same way you do macro-level conversions.
These types of conversions are measured easily and are valuable because they lead to sales. However, if you only focus on macro-level conversions (such as buying something), you might not take the long view of building content that leads to conversion later in the buying process.
End thoughts
Content marketing is a great way to connect with your audience and drive sales. With so many different types of content out there and so many different ways they can be produced, it is easy for someone new to this business model not to know what type of content will fit their brand best and also how they should go about creating it!
There are some common content marketing mistakes people make in their first few months using content marketing: lack of research on the target audience (this means having a clear idea about what type of person or demographic will resonate most with your product or service), creating boring pieces that don't speak directly enough about what makes them unique from competitors' offerings; not understanding how customers interact with websites today rather than just relying on email opt-in forms alone; setting up sites without any calls-to-action (CTAs) built in at all; not following up after sending emails as promised.
About the Author:
Bhagavati is a skilled SEO and Content specialist who has worked on many marketing projects. He is passionate about helping others understand the nuances of digital marketing, discover new opportunities in SEO, and build connections in this industry. When not working, you can find him with his adorable dog or with his friends.
Need marketing help to support business growth?
We welcome the opportunity to show you how we can make your marketing SIZZLE with our data-driven, results-oriented marketing strategies.  Sign up for our FREE newsletter, get our FREE guide to creating an awesome website, or contact us for more information on hiring us.
Hausman and Associates, the publisher of MKT Maven, is a full-service marketing agency operating at the intersection of marketing and digital media. Check out our full range of services.