The year 2022 is HERE! For all the challenges of 2021, 2022 starts off with more of the same. While Covid might spell disaster for some businesses, those using e-commerce to deliver goods and services to their target market see smooth sailing ahead, as you can see from the image below. Of course, you can't assume your current e-commerce strategy is optimized for 2022 and the future. To help you incorporate best practices, we'll share the 11 e-commerce trends you need to know for 2022.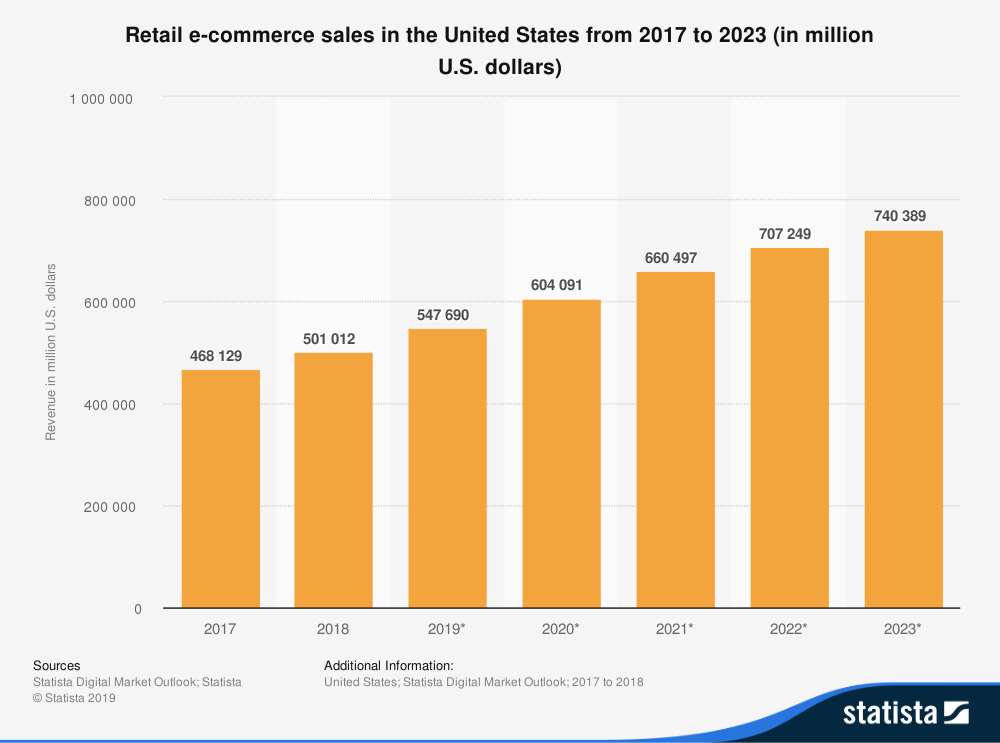 For e-commerce businesses, online retailers, e-commerce brands, and those who own online stores, 2021 was fantastic, as consumers flocked to these stores to keep themselves and others safe from the pandemic. In 2021, e-commerce trends such as video shopping, customers shopping with purpose, authentic brand content, the emergence of the sales associate, and stores turning dark and warehouse-like occurred to survive economic pressures. Well, many of these trends will continue or grow more important for survival in 2022, while there are many other trends we'll see emerge or become more mainstream during the year.
On top of these, one trend is here to stay. That trend involves the popularity of e-commerce courses designed to help e-commerce businesses succeed and help more traditional retailers add an e-commerce platform to insulate the company from continuing economic pressures and new consumer shopping preferences. Among these are the courses that Ecom Warrior Academy offers. Matthew Lepre founded the Ecom Warrior Academy to help individuals escape the education and employment system by providing instruction on how they can start a profitable e-commerce business.
Without further ado, here are the game-changing e-commerce trends you're about to see this 2022.
11 e-commerce Trends For 2022
Here are the most promising e-commerce trends about to shape every e-commerce platform, online retailer, and social commerce in 2022.
1. Expect more one-time buyers
Among the trends expected in the e-commerce industry for 2022 are one-time buyers, or customers that brands successfully turned into buying customers but were unable to attract for future transactions. Obviously, your goal is to generate loyal buyers who make repeat purchases from you in the future as these customers are 5X less expensive to attract and serve than one-time buyers. However, with so many options out there, variety-seeking behavior can override your efforts to retain customers.
You should still work hard to attract the kinds of customers who become repeat buyers. Your strategy should include providing superior products and services, excellent customer service, and competitive pricing.
2. Selling online continues to expand
E-commerce and online shopping are growing rapidly. As a matter of fact, according to forecasts, online sales reached $4.2 trillion in 2021. Since more people shop online and fewer in malls, businesses are more focused on boosting online sales and creating an online option if they don't have one already.
Today's online shopping websites are more user-friendly and mobile, offering customers the best online shopping experience possible. Nowadays, even grocery stores now have their own websites. Fast, free delivery is the name of the game in e-commerce and new delivery options, such as drone delivery, offer even faster options to get your products when you want them.
3. Customized packaging
Customers want cool packaging options both online and off. The cooler the packaging looks, the more likely they'll purchase from the brand. In order to attract more customers, businesses provide customized packaging to their products.
Online shopping requires more care in packaging products as consumers have more confidence in the integrity of their purchases when the packaging kept them safe. A recent purchase of an iMac came in custom packaging that cradled each component of the computer to eliminate movement and protect sensitive components.
4. Mobile shopping
More shopping using mobile devices is an e-commerce trend in 2022. In 2021, mobile commerce boomed, and mobile sales will continue to account for more e-commerce sales in the coming year. More e-commerce companies turn their attention to improving their sales via mobile devices. Of course, these also include the uptick in the number of individuals using mobile devices to shop.
5. Multichannel personalization
To improve the customer experience, one of the best strategies e-commerce companies can implement for their customers is multichannel selling. This allows shoppers to view and purchase items on the most convenient channel considering that a purchase often involves using multiple channels. This setup ensures customers get a similar personalized brand experience no matter what channel they're using. By providing personalization across platforms, you encourage purchase and loyalty.
6. Improved payment processing
Payment processing is part of the journey customers make and is the critical last step in the conversion process. Thus, many e-commerce businesses invest in the best e-commerce software that allows them to process payments in the manner they consider most convenient and safest. When customers find the checkout process complex, shopping cart abandonment in the online store occurs. With improved payment processing, businesses also look to provide a simpler checkout process.
7. Omnichannel selling
Omnichannel selling will gain popularity among e-commerce companies in 2022. This trend is bound to happen as e-commerce companies grow and continue to look for new channels to reach new markets.
8. Popularity of voice shopping
Voice shopping exploded in popularity in the United States and will continue to in the next years. Using voice-enabled devices such as Alexa, Siri, and Google Home, users can add to their grocery list immediately when they find they're missing a needed item. The number of shoppers enticed with voice shopping will increase by 2022 due to the ease of using these devices, which don't interfere with other activities.
However, the challenges in voice shopping will also remain, such as customers and voice shoppers not being able to access visuals. In turn, businesses are challenged to offer customers the comfort they need as they do voice shopping.
9. Green consumerism
Green consumerism or being eco-friendly with environment-friendly practices is undoubtedly influencing online sales. Another aspect driving green consumerism is the emergence of millennials and GenZ shoppers who are into this way of shopping from e-commerce companies.
Companies can take advantage of this consumer preference by reducing their packaging either by choosing the smallest package size possible or reducing the amount of packing material or cardboard used in packaging. Choosing biodegradable and reusable packaging also appeals to these consumers.
10. Online shopping through social media
Social media selling, live selling, online stores, whatever name you give it, social media is a powerful marketing tool nowadays, especially for small businesses. Online stores launched their products on social media platforms through platforms such as Facebook Stores that let customers and online shoppers purchase via social media platforms.
As a result, more e-commerce companies will find opportunities to expand their sales in social media.
11. Increased use of AI
Technological changes available to us in 2022 allow more e-commerce companies to utilize artificial intelligence or AI to enhance the overall customer experience. Bringing AI to the sales process is considered a great move for e-commerce businesses seeking to get more revenue.
Conclusion
Whether the trend is about augmented reality or enhancing social media channels for potential customers as businesses sell online, these e-commerce trends coming to you this 2022 are bound to provide the necessary support for small and large e-commerce businesses so they can continue improving their strategies and succeeding in the industry.
Need marketing help to support business growth?
We welcome the opportunity to show you how we can make your marketing SIZZLE with our data-driven, results-oriented marketing strategies.  Sign up for our FREE newsletter, get our FREE guide to creating an awesome website, or contact us for more information on hiring us.
Hausman and Associates, the publisher of MKT Maven, is a full-service marketing agency operating at the intersection of marketing and digital media. Check out our full range of services.