Increasing revenue and attracting new customers to your brand is a constant challenge for small business owners — businesses of all types and sizes struggle with this. Furthermore, deciding on which marketing tactics or a combination of marketing tactics to employ to achieve the highest ROI (return on investment), adds another layer of decision-making when building your marketing strategy. Increasingly, brands shift their marketing budgets in favor of digital tactics as the ROI of traditional marketing declines every year. So, if you haven't already, adding video marketing to your strategic plan offers excellent opportunities to help your brand reach its goals.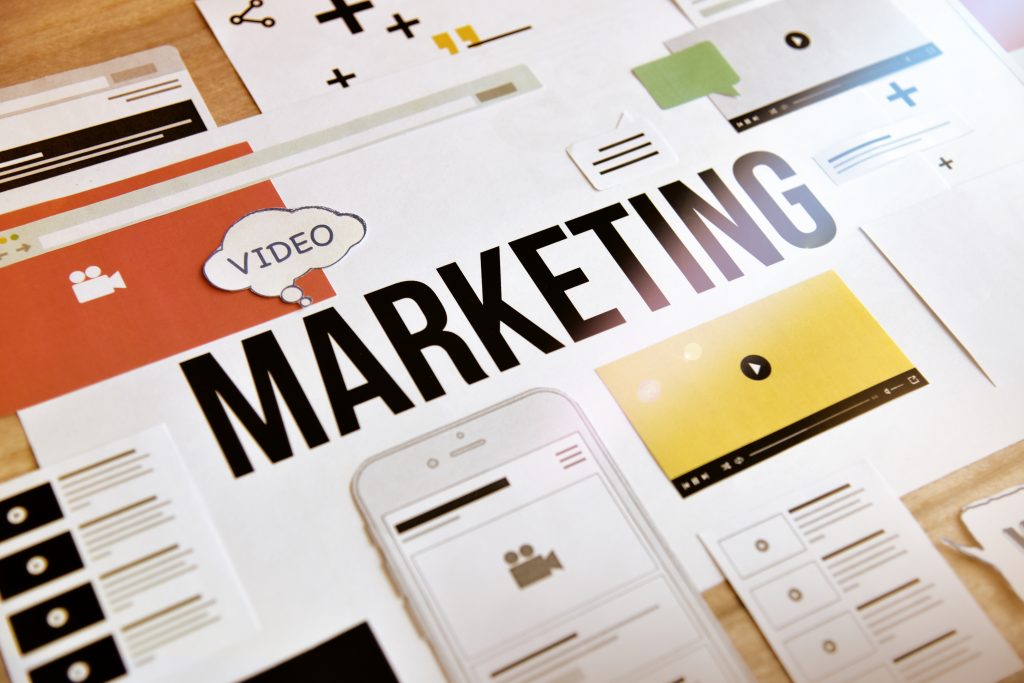 Businesses are turning more and more to video content to promote their products and boost sales, but it can be difficult to know what type of video will be the most successful. To help choose the right video content for your business, start by determining what type of message you want to send. Are you aiming to inform, entertain, or persuade potential customers? Once the goal is established, you can then move on to selecting a style that appeals to your target audience. For example, if you're hoping to appeal to a younger generation, a short animation could be a great choice. Researching industry trends and popular media and partnering with a professional corporate video production company can also provide further direction in making this decision. Don't forget that quality matters – so invest time into ensuring your video makes a good impression!
Video marketing
Maybe the thought brings visions of Hollywood: expensive sets, lighting, cameras that cost more than your car, paid actors …
And, sure, you can spend a bundle on creating a first-rate corporate video. My daughter, an actor, recently starred in a corporate video directed by a leading Hollywood director and probably cost in the 6 figures for less than 30 minutes of a finished film once you include the cost of talent, location, and props. If you're a Fortune 500 company, maybe that's not too bad, but the whole process took nearly a year. That means you need a lot of lead time to create such videos and you can't produce many of them in a year. As a small business, investing in a video like this is a huge gamble as it might consume your entire advertising budget for the year.
Luckily, there are video marketing options to fit almost any budget and need. I won't lie to you, though, they're much more time-consuming than creating a blog post and you'll need to invest in necessary tools and some training if you want your video marketing to succeed.
According to digital marketing guru, Gary Vaynerchuk,
The single most important strategy in content marketing today is video. Whether it's video on Facebook, Twitter, Snapchat or YouTube [or Instagram Reels, TikTok], the content you need to be thinking about creating and marketing on social for your business is video. Period.
Here are just a few of the many stats supporting the use of video marketing for your brand:
Increase click-throughs by 3X
86% of users would like to see more videos from brands
Visitors are 64 to 85% more likely to make a purchase after watching a video
93% of brands added at least 1 new user after posting videos on social platforms
Brands using video marketing increase revenue 49% faster than brands without video marketing
Ways you can use video marketing to support your brand
1. Tell Your Story
You may communicate with your consumers by using corporate video production to share your story. Customers who view a video are more familiar with your company and the unique value you offer. Small businesses benefit from video because it raises awareness and highlights the distinctive traits that set your firm apart from the competition.
A customer's purchasing decision is also influenced by a video, as we saw in the stats above. As a result, use video to tell your story. Showcase what makes your company unique and capture the attention of consumers who care about your story. Furthermore, videos trigger positive emotions, further influencing consumers' purchasing decisions.
2. Build stronger customer relationships
Videos help your company build stronger customer relationships and develop trust with potential consumers. Ordinary people have an easier time bonding when they see other individuals speaking directly to them. A video always wins when compared to black text on a white backdrop.
Moreover, it is more difficult for a user to stop viewing a video than to stop reading text from a psychological standpoint. Videos provoke more emotions than any other form of media when seen online. You use your voice, background music, and facial emotions to great advantage. This marketing strategy helps humanize your company. Consumers like to buy from people they know versus impersonal brands.
3. Improve search engine ranking
Generating organic traffic to your website is critical for the success of digital marketing. As you can see below, organic traffic comes when users click on your content and ranking higher in search engine results, which translates to more organic traffic.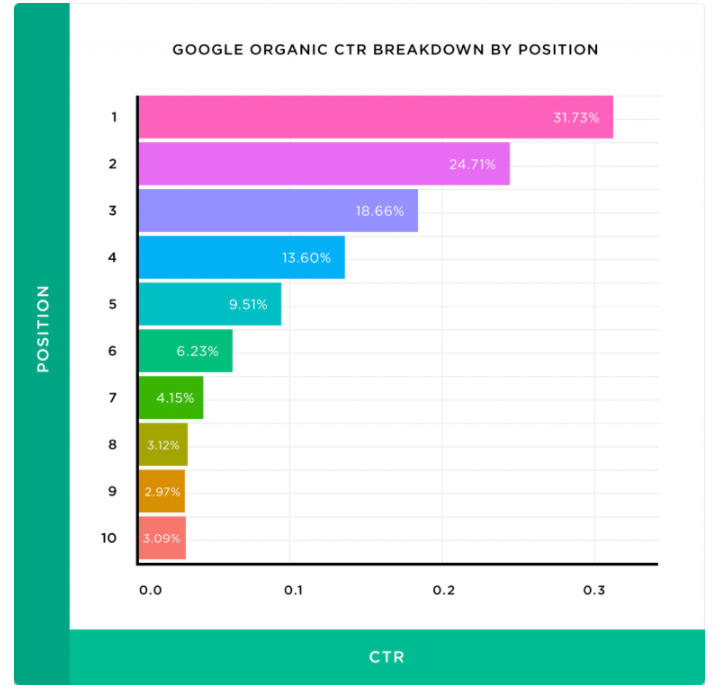 Video improves your rank on search engines. To achieve this rank improvement. you must:
pick the right video platform, YouTube, which is owned by Google, tends to improve Google ranking better
create a compelling thumbnail, which is the static image used to represent your video. A better thumbnail improves the views of the video.
ensuring the page where the embedded video is relevant to the video
writing SEO-friendly catchy titles and concise descriptions that use relevant keywords
Furthermore, with AI-capable video transcription, search engines more quickly find relevant videos based on a user query while at the same time offering support for consumers with hearing issues.
There's a lot to cover, but it's well worth your time to invest in making your video perform well on search engines. You can include links in the video's description and in the video itself if you're uploading videos to YouTube. These links offer additional opportunities to connect users to your content and to ease them down the funnel toward conversion.
To achieve the best returns, avoid including too many links as these detract from the finished video and don't overdo it with advertising in your videos. Added a beginning ad might not detract from performance but adding multiple ads annoys viewers and offers them opportunities to click away from your video.
4. Increase conversion and ROI
You can make a lot of money by creating videos that support your products. Including a product video on your landing page boosts conversions by offering easy-to-understand evidence supporting the utility of your product in solving customer problems. An explainer video about a product or service on a landing page increases conversion by up to 80%. The return on investment for video is excellent, even when you consider the time and money needed to create videos.
5. Improve product understanding
Before consumers make a purchase, they need to understand your product and what it does. More importantly, you want consumers to understand what your product doesn't do and how to use it properly. Otherwise, you'll find consumers unhappy with the results they achieve, which leads to poor reviews, complaints, and negative posts on social media that hurt your performance.  An explainer film is a great way to teach your audience about complex subjects or products and how to use them properly. How-to videos are one of the most-watched categories of video on YouTube.
Some video marketers use animated videos to keep their audience engaged while explaining complex ideas rather than dry demonstrations, especially if the video is lengthy. Keeping viewers' attention and interest during the video is critical for success.
6. Be visible in social media feeds
Users love how social media feeds show interesting information and draw attention to topics they follow using video. Small businesses find it challenging to reach new customers because of algorithms used by some platforms to limit access to users of Facebook and other platforms. These algorithms show users more of the types of content they engage with so, if users don't engage with your text/image content, they don't see new posts from you. People are more likely to take a break from scrolling to watch aesthetically appealing video content. Such interactions help you grow your audience.
Video is the most effective technique to get noticed on social media. Produce entertaining videos that encourage people to share on social media. Social media shares increase traffic to your site by exposing new users to your content, which you can then leverage for additional revenue.
7. Cater to mobile users
For various reasons, mobile advertising is increasingly becoming a significant marketing component. As the digital world progressed, various programs and websites were modified to meet the growing trend of mobile use. People rely on their cell phones for more than just communication; they use them to make judgments and purchases. The most efficient way to engage and impress customers is to optimize your marketing and web presence for mobile.
The two mediums of video and mobile are intrinsically intertwined. Many people watch videos on their mobile devices. Your video audience will continue to grow as consumers like to watch videos on the move as the number of smartphone users continues to rise. For example, you can provide mobile users with a broader range of video content to choose from so that they won't get bored with your video releases.
8. Ease onboarding stress
Onboarding videos are a specific type of explainer video that helps users get started with your products and remove the frustration that sometimes comes from inexperience with the product. Consumers can avoid the inconvenience and cost associated with hiring someone to install or set up a product if the company offers onboarding videos that walk you through the process so you can easily do it yourself. For instance, I recently bought a Nest WiFi router. Paying for installation was $100 but, by using the onboarding video, I was able to do it myself.
Increasingly, companies abbreviate their instructions to consumers as a way to decrease costs. Rather than including instructions in multiple languages, they default to images that are sometimes difficult to decipher. By including videos on its website, a brand can provide better assembly and set-up instructions in a number of languages without dramatically increasing costs.
9. Testimonials
As P.T. Barnum once said, "Nothing draws a crowd quite like a crowd." Showcasing customer testimonials is one of the most powerful ways to communicate your value to a website visitor. A video posted to TikTok or Instagram Reels from a satisfied customer is the best tool you have to both reach new prospective customers and convince them to buy your product.
10. Video ads
Online video ads are currently the most effective online ad medium, and 72% of ad agencies say that online video ads are as, if not more, effective than TV advertising. Video has a click-through rate that beats normal ads by a factor of three.
Making videos
In the days of TV commercials and Hollywood films, making video content was expensive, required years of training and experience, and took forever. Today, all you absolutely need is a smartphone and a little time. Your videos don't have to be perfect. What matters most is the content so spend your time and money on conveying valuable information to users rather than making everything perfect! 
Of course, you might want a few extras, even if you're just creating a quick and kitchy TikTok video. You can spend a fortune on lighting and audio but you don't need to go overboard in video marketing. Consider buying a ring light to eliminate dark spots in your video and a microphone so your voice recording is clear.
Online video editing tools are also improving and becoming less expensive. You can invest in state-of-the-art video editing such as Adobe Premiere Pro for less than $30 a month or get yourself a Mac to use the iMovie software included with the device. It takes some training to learn these tools but you'll find lots of help with this online.
The biggest thing to consider in video marketing isn't the tools you must master but the strategy development that underpins successful video marketing. Determine how video marketing fits into your overall marketing strategy, establish goals and KPIs (key performance indicators) to evaluate the success of your video marketing, the carefully plan out the execution necessary to reach your goals. Video marketing has more moving pieces than many other marketing strategies and bringing them all together effectively requires careful planning. You need a script or at least an outline to ensure you cover all the necessary points, a budget, identify the people and props you need to make the most of your recording time, and set up a timeline to ensure everything comes together.
Takeaway
Incorporating video into your marketing strategy is an excellent way to increase brand awareness and conversion. Keep in mind that becoming viral isn't always the goal. Whether professionally made or self-produced, your video has the potential to stimulate interest in your company. Create video content that informs customers, fosters brand loyalty, and encourages conversion. If you're not already using video content to attract traffic and new clients, it's time to rethink your marketing strategy. If you need some help, contact the leading video production company Manchester or any local video company.
Need marketing help to support business growth?
We welcome the opportunity to show you how we can make your marketing SIZZLE with our data-driven, results-oriented marketing strategies.  Sign up for our FREE newsletter, get our FREE guide to creating an awesome website, or contact us for more information on hiring us.
Hausman and Associates, the publisher of MKT Maven, is a full-service marketing agency operating at the intersection of marketing and digital media. Check out our full range of services.