Starting a successful recycling business is an exciting way to make a positive impact on the environment while achieving your dreams. It requires a lot of planning and hard work, but with the right mindset and approach, it can lead to rewarding outcomes. Experts consider the recycling industry an economic engine capable of both creating jobs (500,000 in the US alone, a number growing all the time) and wealth (expected to reach $88.1 billion by 2030). In addition to creating job opportunities and wealth, the industry fills a growing need for companies to reduce the massive amount of waste generated by advanced economies to protect our environment for future generations.
While recycling represents a serious opportunity, before diving into this venture, or any new venture for that matter, let's discuss some tips necessary to create a successful recycling business.
Tips for starting a successful recycling business
Research the current market for recycling businesses
Look into what competitors are doing and how a successful recycling business operates. If you don't have time to work with another recycling business to learn the tricks of the trade, make connections with businesses operating successfully to learn their secrets and build a network of folks to bounce ideas off of. As long as your business won't directly compete with theirs (ie. in a different geographic location or a different facet of the industry), most owners are willing to share their experiences.
If you can't interact with existing owners and managers, do your research online by reading blogs, books, and consulting with government agencies such as the EPA (US Environmental Protection Agency) for everything you can learn about the industry. Attend industry conferences, if feasible, to learn everything you can before even committing to starting a successful recycling business.
Also, research local, state, and national laws and regulations to ensure your business is in compliance with all existing legislation prior to moving forward with your planning. You need to understand not only laws governing recycling and waste transportation but business laws governing formation and taxation of your proposed business.
Identify a niche for your business
Establishing yourself as an expert in one area of recycling helps you stand out from the competition. Sometimes choosing a less competitive niche for your operation offers more chances of success than a more general operation, especially early in your endeavor when resources are limited. However, it's also important to ensure there's sufficient demand for recyclables in your area to make it a viable business model.
Here are some niches you might consider:
Used clothing and accessories, although you face a good deal of competition from thrift stores like Goodwill and consignment shops. Some online stores find a viable niche in this market by making vintage and hard-to-find clothing and accessories available in locations where they don't face as much competition. Similarly, renting high-end clothing and accessories offers a good opportunity.
Old electronics. You still run into the same competition from thrift stores but you face less competition if you decide to use the parts as replacements when someone must repair their device. Often, the replacement parts from one electronics product sell for more than the price for a new product. You can also Frankenstein old electronics to make new product offerings.
Used paper and cardboard can create new paper products with a little work.
Printer cartridges make a great recycled item by refilling them and selling them at a discount.
Scrap metal enjoys a long history of recycling.
Batteries, especially those used in EVs, represent a serious danger to society when they no longer recharge. Currently, a plan for recycling all these batteries that will show up in the coming years is not available.
Plastic represents the largest portion of waste that isn't recycled because the cost to transform this product doesn't result in a profit from its transformation. New biochemical experiments offer the promise of changing this situation, hence, offering a viable option for a successful recycling business.
Consider the costs associated with starting a recycling business:
You need to factor in startup costs such as equipment, insurance, permits, and waste removal services for elements you can't recycle. Consider the operating costs for your business including management and employees, as well. Be sure to create a budget that accounts for all these expenses and a timeline of cash flows so that you can accurately calculate your potential profits. More new businesses fail due to cash flow problems than from any other single cause.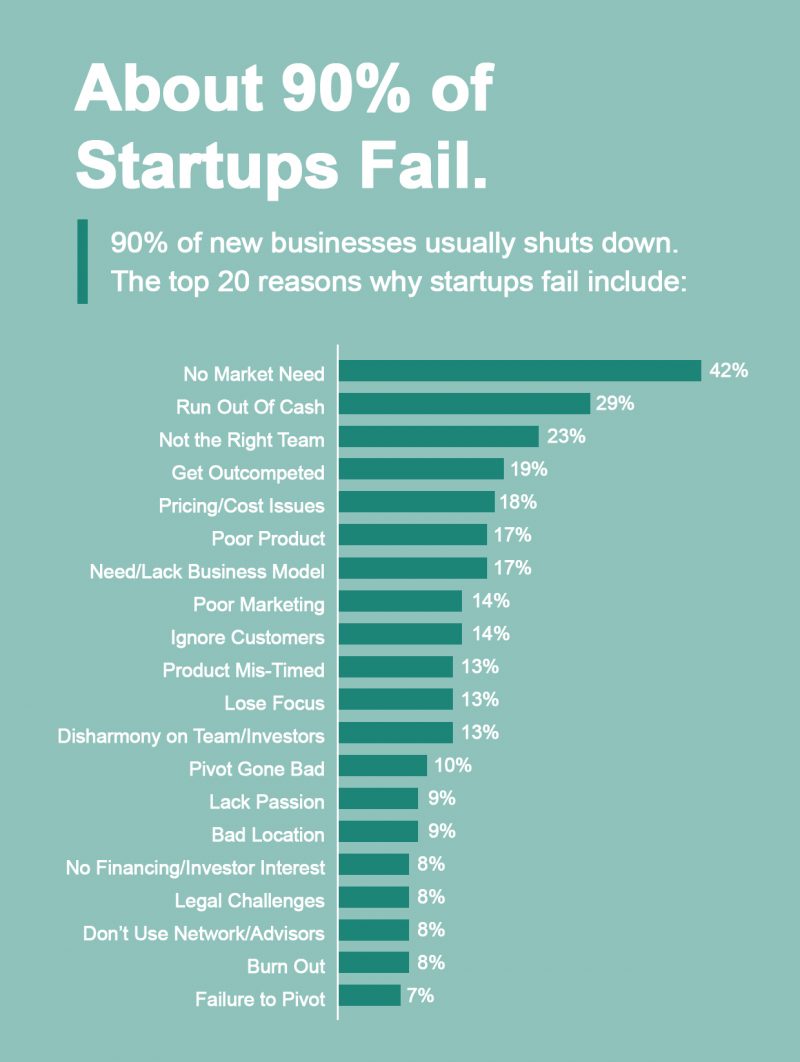 Develop a plan to market and promote your business:
It's important to create a well-crafted marketing and business plan before starting to ensure you develop a successful recycling business. Consider which methods of advertising or promotion offer the most effective options for reaching your target market and generating leads.
Developing financial statements, often called proformas because they offer projections rather than accounting for activity, guides your actions and aids in decision-making, so spend the time necessary to research costs and potential revenue thoroughly. You'll also need contingency plans for possible negative situations so you can pull them out of the draw and implement them when the need arises.
Build relationships with local waste removal companies
Establishing relationships with local waste removal services is essential for success in the recycling industry. Working together, you can make sure that recyclables are picked up as efficiently as possible from businesses and homes in your area. You also need an outreach effort to solicit recyclables from individuals and businesses since not all recyclables are set out in the trash/ recycling bins. Soliciting items from individuals also reduces the efforts needed to sort through a large amount of waste to detect items worthy of recycling.
Educate yourself on sorting and processing recycled materials
If you're going to be handling any of the sorting or processing of recycled materials, it's important to educate yourself on the processes involved. This will help you be more efficient and effective when running your business.
Invest in quality equipment and materials
Quality sorting, processing, and storage equipment are essential for success in a recycling business. Investing in high-quality equipment will ensure that your recyclables are being handled safely and efficiently.
Create an efficient system of collecting and delivering recyclables
Developing an organized system for collecting and delivering recycled materials is key to success in the industry. Make sure that customers have access to convenient pickup service as well as options for delivery of their recyclables.
Rotary Valve Airlocks are essential for the proper sorting and conveying of recyclables. Investing in a quality system will help ensure that your process runs smoothly and efficiently.
Develop a recycling education program
Educating people about the importance of recycling and the impact it can have on the environment is essential for success in the industry. Consider developing outreach programs or events to spread awareness about your business, its mission, and how everyone can get involved.
Conclusion:
Starting a recycling business can be a daunting task, but with the right preparation and commitment to success, it can also be rewarding and profitable. By following the tips outlined above, you'll be well on your way to launching a successful venture.
Need marketing help to support business growth?
We welcome the opportunity to show you how we can make your marketing SIZZLE with our data-driven, results-oriented marketing strategies.  Sign up for our FREE newsletter, get our FREE guide to creating an awesome website, or contact us for more information on hiring us.
Hausman and Associates, the publisher of MKT Maven, is a full-service marketing agency operating at the intersection of marketing and digital media. Check out our full range of services.